Joining a gym can be an intimidating experience, especially for individuals who have never even stepped foot in one. On the other hand, the thought of signing up for a gym membership can be both exhilarating and motivating at the same time. Regardless of which end of the spectrum you are on, you can bet your bottom dollar that you will feel great about yourself once you've bit the bullet and signed on the dotted line – eventually, that is. As many gym-goers will admit, getting into the swing of things at the gym isn't always easy. As a 24-hour luxury Bedford gym, we do our best to make members of the Fitness Nation community an enjoyable one. If it is your first time signing up at a gym, you can rest assured that someone will walk you through the process and give you a rundown of what to expect of our Arlington gym. We know how much self-motivation and encouragement it takes to even walk through those double doors, and we couldn't be more pleased to have you! It is our goal to make your Fitness Nation experience one you look forward to and benefit from, which is why we make it a point to offer a wide range of classes and state-of-the-art equipment. Whether Pilates and yoga are your cup of tea or you are looking for a more hardcore workout like BodyPump, we've got it all.
Before you set foot into our Bedford gym, we thought it would be helpful to go over a few tips for the first-timers out there. If you've never joined a gym or never even been in one, the information below should help you get a better idea of what to expect and what you can do to prepare. As always, if you have any questions or would like to chat with one of our trainers or class teachers, please do not hesitate to give us a call!
Tip #1: What You Should Bring
One of the biggest stresses of going to the gym for the first time is knowing what to bring with you. While everybody is different, there are a few essentials that will help make your first gym experience a positive one. Here are a few things to bring with you your first time around: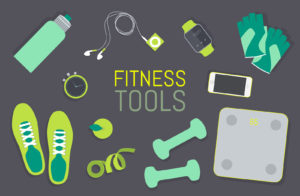 Lock – We provide lockers for you to store your clothes and other personal items, but you should bring your own lock to ensure the safety of your items while you are here
Towel – Depending on how sweaty you are, it may be a good idea to bring a towel along to make sure no one has to sit in your sweat when using equipment, and vice versa!
Water Bottle – This is a must-have, no matter what type of workout you are engaging in!
iPod – If you are going to the gym to use the equipment and workout on your own, it may be a good idea to bring some music or headphones, at the very least. Music is a known motivator and will help you stay on track
Tip #2: Familiarize Yourself with Gym Etiquette
No matter what gym you join, you should expect to be met with some basic rules, all of which are designed to keep you from looking and feeling like someone who doesn't know what they are doing on your first trip to the gym. Some of these rules include not being afraid to ask if you don't know how to do something, wearing proper attire, and asking other gym-goers to 'work in' if you think they may be done with a machine, but are still standing next to it.
Tip #3: Go with a Friend
If possible, try and find a partner in crime to go to the gym with, especially if it's your first time. There is no better way to tackle the unknown than with a buddy. If you go with a friend – especially another newbie – you will have someone to try new things with and take classes with. Better yet, if you make going to the gym a regular thing, you can hold one another accountable!
Joining a gym doesn't have to be an intimidating experience, whether it is your first time ever or just your first time in a particular city. The above tips should give you a good place to start and help you get your bearings so that you can get the most out of our Bedford 24-hour gym.